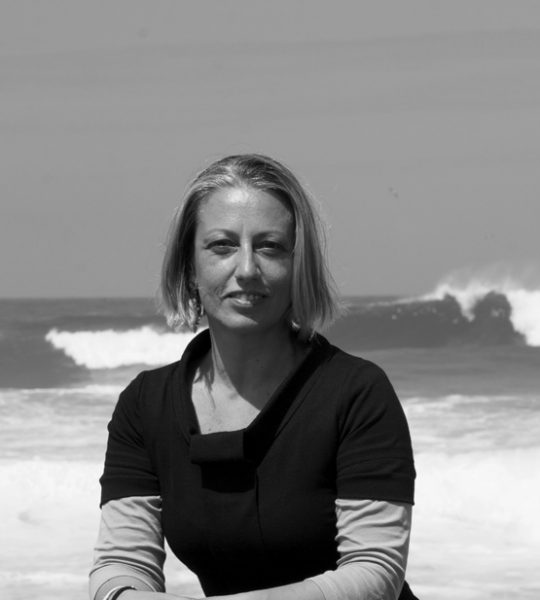 "Success in this area requires passion for the sea, to enter into the sea. To speak with the people who work in the sea. To know the maritime industry and maritime activities. To have sea energy."
Cristina Lança
Academic career
Degree in Law from Universidade Lusíada de Lisboa (1996), field of International Law (litigation under European law). Registered in the Portuguese Bar Association and practicing law since 1999.
Postgraduate studies in Air Law at the School of Law of Universidade Nova de Lisboa (2006/2007).
Postgraduate studies in Maritime Administrative Law at the Institute of Legal and Political Sciences in the University of Lisbon School of Law (2013), with an emphasis in the fields of: Energy (renewable energies, oil and gas); Ports and Logistics; Biotechnology; Maritime Transport and ship registration and; Fishing and Aquaculture.
Master Class in "Maritime Business-Uncover the Value in Maritime and Intermodal Logistics, lectured by Nova School of Business and Economics (2013) about value chain, competition and clustering, multimodal integration, opportunities and challenges.
Completed the Advanced Programme in Sea Studies at the Institute of Political Studies of the Catholic University of Lisbon (2014), where she studied several subjects, namely: Recreational and Touristic Boating; Energy, Resources and Biotechnology; Fishing and Aquaculture and; Ports, Logistics and Maritime Transport.
Studied Oil International Transactions lectured by the Portuguese International Law Society and the International Law Association (2014).
Postgraduate studies in Maritime Law at Lloyd's Maritime Academy in partnership with the London Metropolitan University (2013/2015). This programme encompasses the following topics: International Trade Contracts; International Sale of Goods and Remedies; Bills of Lading Contracts; Charterparty Contracts; Marine Insurance Law; Maritime Law and International Trade (Salvage and Collisions and General Average); Financing of International Sale of Goods; Litigation, Arbitration and ADR; Conflicts of Law and Forum Shipping; EU Competition Law in Relation to Shipping and; Oil and Chemical Pollution.
Attended several intensive Lloyd`s Maritime Academy seminars in London about General Average, Bills of Lading and Ship Arrest (2015).
Cristina Lança writes a column in Jornal de Economia do Mar since 2014, about national and community legislation and basic concepts on law of the sea and maritime law.
She is a Member of the Naval Academy.
Fluent in spoken and written English, French, Spanish and German.
Other Skills
Dynamic, creative, endeavouring and perseverant, with excellent adaptation skills and specially prone to communicating and interacting with others. Passionate about the sea and for what she does professionally.
Hobbies
Regularly practises several water sports like: recreational autonomous diving, freediving, windsurfing, canoeing, SUP and coasteering.